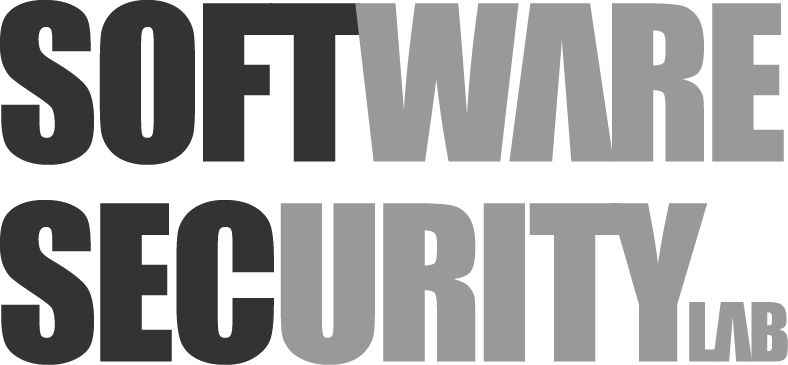 Working at the intersection of computer security and program analysis, our lab is actively developing systems and techniques for assuring software security. Our research interests include automatic reverse engineering, exploit verification, malware analysis, fuzzing, and symbolic execution. We use the following approaches:
We analyze programs to find vulnerabilities.
We study offensive hacking techniques in order to develop defensive mechanisms.
We engineer software systems that are secure and reliable.
News
Jaeseung is now appointed as an assistant professor at Sogang University, Korea.
A paper accepted at ASE 2022.
A paper accepted at TSE.
People
---
Ph.D. Students
Hyungseok Kim
Ph.D. Student

---
Master Students
Minyeop Choi
Master Student

Sihoon Lee
Master Student

Yongwoo Lee
Master Student

Yeonghun Kim
Master Student

---
Alumni (Ph.D.)
Jaeseung Choi, Ph.D., now at Sogang University as an assistant professor.
---
Alumni (Master)
Choongwoo Han, Master, now at Microsoft.

Hobin Kim, Master, now at National Security Research Institute, Korea.

Jihoon Kim, Master, now at Naver.

Jihyeon Yoon, Master, now at Kakao Enterprise.

Jae You Park, Master, now at LG Electronics.

Mun Beom Kim, Master, now at the Korean Army.

SeongIl Wi, Master, now at KAIST as a Ph.D. student.

Markus Faerevaag, Master, now at Deloitte.

Jiwon Choi, Master, now at National Security Research Institute, Korea.

Minkyu Jung, Master, now at KAIST as a Ph.D.student.

HyungSeok Han, Master, now at Theori.

DongHyeon Oh, Master, now at National Security Research Institute, Korea

Hongsik Kim, Master, now at National Security Research Institute, Korea

Doyeon Kim, Master, now at Line Plus, Korea

Dohyeok Kim, Master, now at National Security Research Institute, Korea

Kangsu Kim, Master, now at National Security Research Institute, Korea

Daejin Lee, Master, now at S2W, Korea

MyeongGeun Shin, Master, now at FuriosaAI, Korea

Junoh Lee, Master, now at Theori, Korea
Contact
KAIST N5 #2310
291 Daehak-ro, Yuseong-gu
Daejeon 34141
South Korea